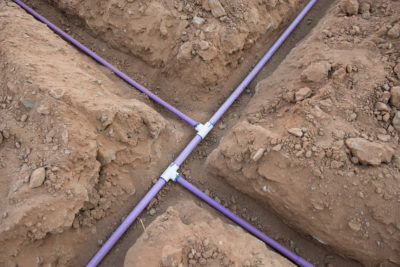 When considering your options for a sprinkler system installation, there is a lot to consider. Kingwood Sprinkler's irrigators will take the time to help you understand your options. The sprinkler system cost is one that will direct you to us. We offer competitive prices with no pressure and no obligation bids. All our lawn sprinklers are backed by a warranty for labor and parts.
What to consider when purchasing a Sprinkler System?
Brand of Irrigation System – There are many manufactures to choose from that make sprinkler systems like Rainbird Sprinkler System, Hunter, Irritrol, and Torso. These sprinkler system parts vary in quality, price, and durability. Rest assured Kingwood Sprinkler will guide you to the best sprinkler system for your needs.
Design of Sprinkler System – How your sprinkler system is designed can save the owner money, have lower water bills, green lawns year after year, and increase customer satisfaction.

A well thought out design will also decrease the need to change locations of sprinkler heads at a later date for a new pool installation, for example.

Warranty Coverage – Different sprinkler companies offer different warranties on parts and labor. Kingwood Sprinkler is a family owned business that has been around for many years. We offer a solid 2 year warranty.
We don't share your info with anyone
Rain Bird Sprinkler System
Rain Bird Sprinkler System is a highly recommended automatic sprinkler system that will give you high-quality, value, and performance you seek to give you you lush lawns while saving you time, water, and money.  So if you are seeking the best sprinkler for your lawn, your answer is Rain Bird Sprinkler. Kingwood Sprinkler can install this durable system and keep your grass green for years to come!
Benefits of Automatic Sprinkler System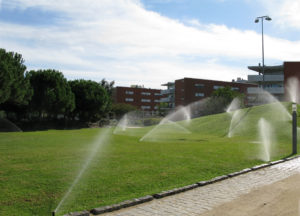 Lush Green Lawn year after year. The best time to water your grass is in the early morning to allow the absorption of water when it is cool and less evaporation occurs. This allows the roots to grow deeper and avoid dry lawn woes. No more over or under watering when you own a sprinkler system.
Water Efficiency. A Rain Bird Sprinkler System will use less water over time. With Kingwood Sprinkler setting up your water system, we can even account for dips and hills to water the correct amount for that given landscape scenario using an automatic sprinkler timer. You don't have to have standing water or brown patchy areas when you have a sprinkler system.
Money Savings. Thousands of dollars can be saved on properly watered lawn. Gone are the days where you over water parts of your lawn. These errors can add up over time. Water sprinkler systems offered today have rain sensors, so you are never over watering your lawn and maximizing the dollar.
Savings with Your Time. The days of watering your yard with a hose or constantly moving store bought sprinklers from one side of the yard to another are gone. You don't have to worry about spending any time out there struggling to keep your yard alive.
Increase a Home's Value. Owning a sprinkler system will have a positive impact on a potential buyer. A home owner with a well kept lawns and sprinkler system upgrade will usually get more at resale. When it comes to deciding between two homes, the one with a sprinkler system and green lawn will be chosen over another home that doesn't with brown patchy areas.
Cost to Install Sprinkler System