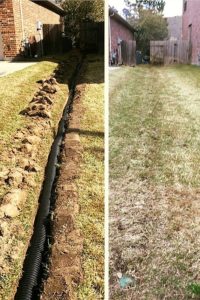 When considering your options for a sprinkler system, there is a lot to consider. Kingwood Sprinkler's irrigators will take the time to help you understand your options. The sprinkler system cost is one that will direct you to us. We offer competitive prices with no pressure and no obligation bids. All our lawn sprinklers are backed by a warranty for labor and parts.
What to consider when purchasing a Sprinkler System?
Drainage Problem
Do you notice that you have standing water after a light rain? Or maybe your yard takes a long time to drain days after a rain? Standing water in your yard can prevent you from doing your usual lawn maintenance. This amount of water can prevent your kids from playing outside. Unfortunately, this inconvenience can lead to problems. Kingwood Sprinkler evaluates yards for poor drainage, surrounding environments, faulty landscape, and poor soil quality to determine if a french drain will benefit you.
When you have standing water on your lawn,  it can:
Increase the number of mosquitoes. These insects can carry the West Nile virus placing your friends, family, and pets at risk to this dangerous illness
Slow the growth or even kill your grass and plants causing erosion. This leads to dirty carpets and floors from tracking dirt in by your furry friends and loved ones.
Organisms grow leading to slippery grass and fall injuries.
And even worse, it can increase your chances of flooding.
These problems stop when the standing water has somewhere to drain. This can be solved by calling Kingwood Sprinkler to install a french drain.
We don't share your info with anyone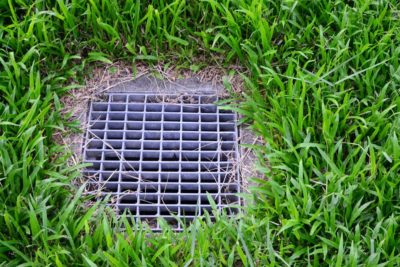 What is a French Drain?
French drain installation consists of a trench with gravel or rock. A perforated hollow pipes are placed in the trench drain. This redirects the stagnant water on the top of the soil into the pipe and out to the street. That is how a french drain system works to prevent your grass from sitting in water.
The safety of any existing sprinkler system as well as any cable and electrical company's lines will be observed before we start any project. This will keep everything running smoothly at your home. Before starting any french drain installation, we have your cable and electrical company mark where the underground lines are to avoid disrupting service. Then we can safely begin installing your drainage system.
To sum up, this cost effective life line can eliminate stagnant water through a channel drain. You want this. Because this drain pipe draws water away from the dips in your yard or any other vulnerable area where water pools. As a result, water is no longer a problem with your yard drainage.
French Drain Cost
Contact Kingwood Sprinkler now for to schedule a drainage evaluation and estimate at (281) 612-7870.
Lawn Drainage: Kingwood, Texas
Let our expert technicians find out what is causing the problem. From our years of experience in the business, we know what to look for, so we can zero in on the cause and then provide you with the right solution to poor drainage in Kingwood, Texas, and surrounding communities.
We start the process by examining your landscape. Knowing the lay of the land tells us much about the cause of the problem, as well as the solution. Our experienced technicians study:
The slope of the land, as water travels to the lowest space
The type of soil, as these show varying tendencies to hold and drain water quickly or not
The paved areas, because water spills off driveways and sidewalks onto your lawn
Your neighbors' yards, as water may travel from their property to yours if your land is lower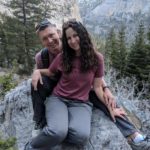 "Kingwood Sprinkler did a fantastic job on our Sprinkler System.  We have told everyone on Nextdoor about Kingwood Sprinkler.  Thank you for a job well done."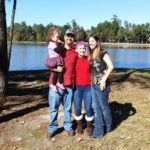 "We moved to Kingwood a while back and needed a sprinkler system. Kingwood Sprinkler came out when they said they would and did a great job on our system.  No more dragging the hose around the yard throughout the day.  Thank you."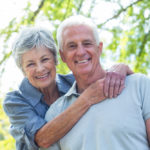 "Our Sprinkler System was damaged during the freeze.  Thought we had winterized it but apparently not good enough.  Kingwood Sprinkler made it out and next day and got us taken care of."