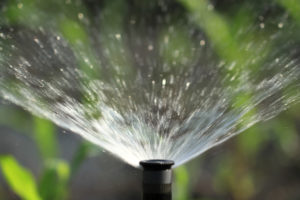 Why Repair Your Lawn Water Sprinkler?
You can count on our Kingwood, TX Sprinkler Repair specialists.  We will save you time and money. We all want to save cash so stop watching yours run down the street. You can try to repair the sprinkler yourself, but that may take more time than you want to invest- if you did it correctly. Maybe you assessed your sprinkler system wrong. After all, who has time to locate and fix a broken sprinkler pipe? To save time and your water bills, reach our professional Kingwood Sprinkler repair technicians today. We offer sprinkler repair, maintenance, reroutes, and sprinkler winterization services.
Whether we were the lawn sprinkler contractors that installed your sprinkler system or not, our experienced technicians will be able to accurately identify and solve your sprinkler woes in a time efficient manner while you relax. We have over twenty years of service and experience allowing us to combat the problem the right way every time. We have experience with all sprinkler system parts from any company. Whether you have a Rain Bird sprinkler, Hunter sprinkler, Orbit sprinkler, or any other kind you can rest assured we can service your system. Our knowledgeable irrigation specialists can either fix or replace elements of your system. Trust Kingwood Sprinkler to solve all your sprinkler system problems!
We don't share your info with anyone
Kingwood Sprinkler can fix any problem:
Stop running water
Sprinkler system leak detection and repair
Sprinkler control box repairs and replacements
Repair leaking, clogged, or broken sprinkler heads, sprinkler valves, damaged wires
Fix damaged wires, broken pipes, sprinkler system sunken or buried heads
Adjust poor spray patterns
Decrease wasted water
We can even offer an assessment of your system's pop up sprinkler system heads and drip lines to see if there are any additional tweaks that should be made to get your system performing more optimally. We specialize in sprinkler system tune ups. Sprinkler maintenance can take a few hours to ensure your system is working at its best but will make a huge difference in your yard and your water bill. For example, if one valve in your sprinkler system gets clogged, it can change the water pressure for the entire sprinkler system causing all sprinkler heads to under perform. The same thing occurs with any breaks or cracks in the system allowing your yard to get too much or too little water and dying grass patches.
Sprinkler System Reroutes
Are you planning to put in a pool? You may need your sprinkler system rerouted. Kingwood Sprinkler's expert team can work with our customer to revise the way their current sprinkler system is laid out to allow for home enhancements such as a pool installation or a hot tub.
Sprinkler Winterization
When temperatures reach below freezing in Texas, we commonly see busted pipes and other freeze damage to sprinkler systems. In the winter, your irrigation system requires a winterization service. Don't let a winter weather cost you money for a sprinkler repair. Be proactive with us and we will get you insulated and protected in no time.
You may ask, why call Kingwood Sprinkler for a Sprinkler System Repair near me?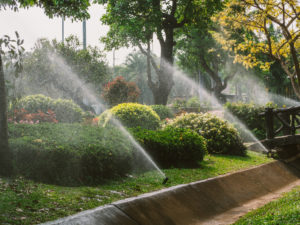 Lawn Sprinklers can malfunction when you least expect it. Everything is running smoothly one week and the next it just isn't. Perhaps your system appears to be working smoothly, but your water bill is much higher. These are reasons to call Kingwood Sprinkler. Something is wrong with your system. Don't let these warning signs pass you by. If water is pouring out and running down the street, it is important you shut off the water to the leaking irrigation system. Next, give Kingwood Sprinkler's premiere sprinkler company a call and we will take care of the rest. We returns any missed calls promptly. When you call, you can expect to treated like family. It is our priority to get you taken care of as soon as possible. You will appreciate the value and the quality of our sprinkler system repair.